PLAYTHERAPY
Play therapy is a model of non – directional psychotherapeutic process to children and adolescents and one of the Art's Therapies.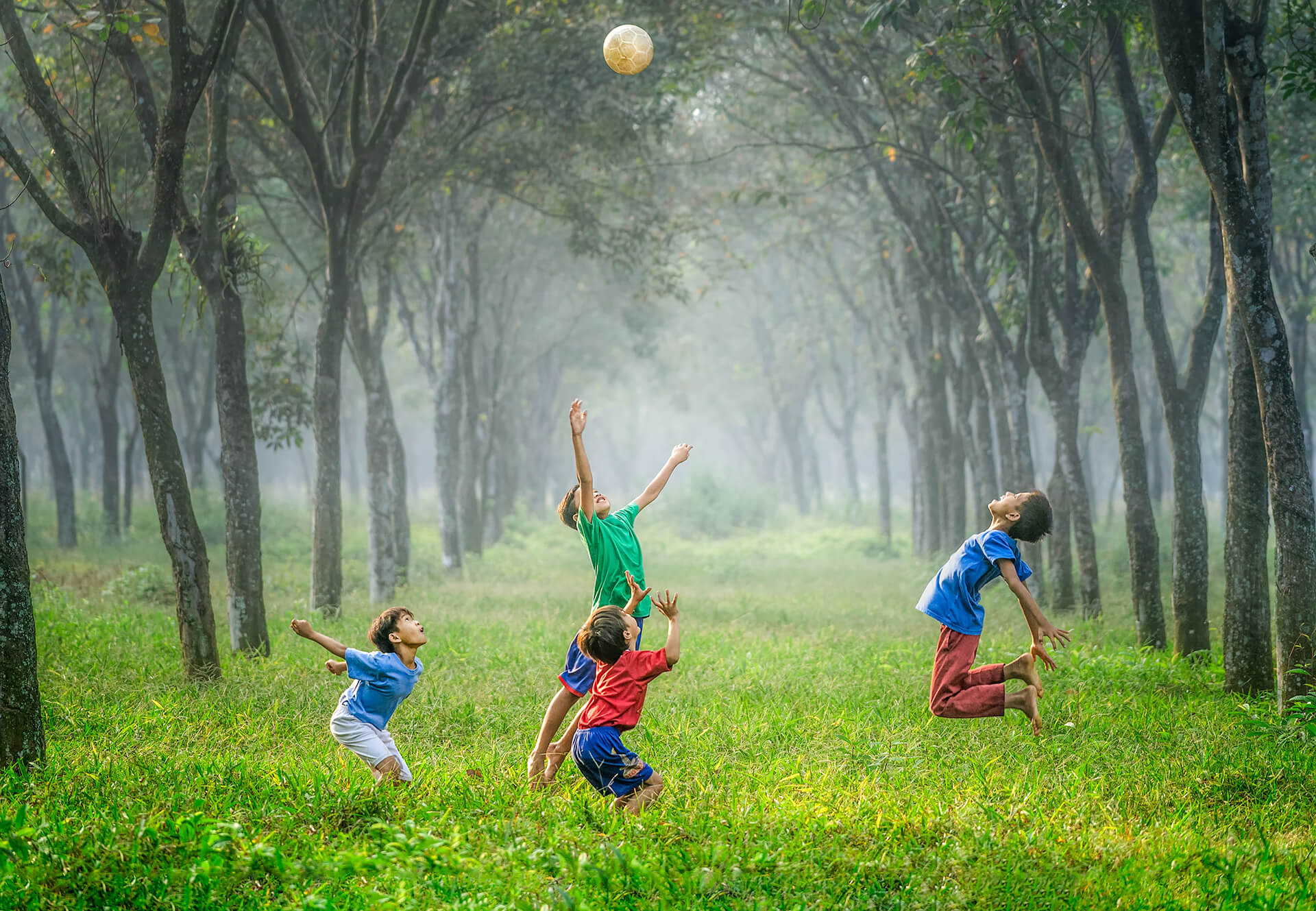 It is only from children that we can learn what is more important for them
The Play therapy gives emphasis primarily on the function and the role of the play in the psychosocial development of the child. The play is considered to be by nature the effortless learning process and the most direct means of liberation, "cleansing"/"catharsis" for the child from anxieties, fears, conflicts, tensions.
For the play therapy, the play itself, which is the natural way of child's expression and communication, is the tool of the treatment. The main idea is that the play itself contains therapeutic potentials and that the person has on the one hand the innate ability to solve his problems in a positive way and on the other hand the evolutive impulse to consider the mature behavior more satisfying than the immature one.
During the non-directional – Playtherapy the child and the therapist jointly construct a therapeutic relationship and a secure framework for the child, so that he expresses and explores his feelings and experiences.
According to the systematic research and study of Dr Sue Jennings and Dr Ann Cattanach, the Play therapy process takes advantage of the evolutive stages of the play in the child's life: the embodiment, the projection and the role play. These evolutive stages of the play go along with the stages of cognitive, emotional, social intelligence development of the person. So, in cases that those stages have been affected, they could be recovered by the therapy.
Children will change only if they feel that they have the freedom not to change
Through the play and the techniques of creative expressions such as: the motion, the painting, the puppetry, the pottery, the narration, etc. the child has the ability to recognize, to express and develop additional potentials. These qualities might contribute to the recognition and appreciation of his abilities, to the process and managing of difficult or even traumatic experiences, to the development of his mental resilience.
Despite their gender or their abilities, children with different cultural backgrounds, may be helped by Playtherapy. Depending on each child's needs, the play therapy could be a short or a long-term approach.
Playtherapy, as a therapeutictool, is used by the mental health professionals (psychologists, psychiatrists, social workers, specialized therapists, etc.) by the teachers as well.
Playtherapy may put in a practice at Mental Health Clinics, child guidance clinics, schools, hospitals, institutions for children and adolescents, units of general care, and at any other place related to this context.
The cooperation of the parents and other specialists of the mental health and the education is often considered of primary importance in order to achieve a more stable and overall therapeutic change.